Swimming And Running: What Heart Rate Monitor Should You Choose?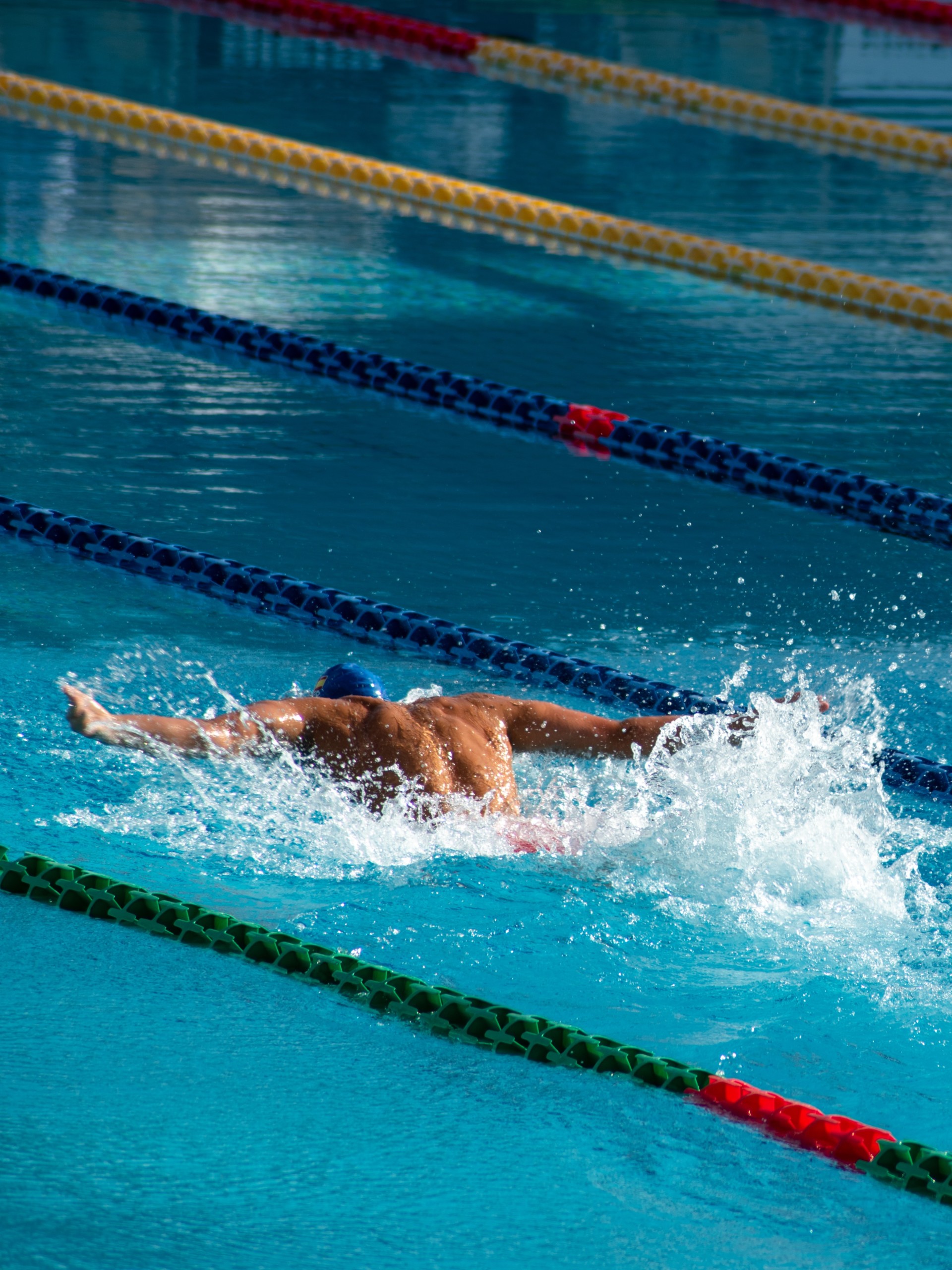 Last Updated on May 4, 2022
Swimming and running are some of the best workouts you can incorporate into your daily life in order to boost your level of fitness and stay in shape. Performing a regular training routine that incorporates swimming, running, or both with a cross-training regimen can be excellent for your cardiovascular health and building endurance.
The question then becomes – how do you track your level of effort and "heart rate zones" most efficiently during exercise? The answer is a heart rate monitor.
In this guide, we're going to walk through some of the best heart rate monitors available on the market today and explore the process of choosing a heart rate monitor that fits your lifestyle. Let's jump right in!
Swimming vs Running for Exercise
Swimming and running both come with their advantages and disadvantages, and it's up to you to choose which exercise you perform in your regular training or workouts.
Swimming is a low-impact exercise due to the buoyancy of water and is great for anyone who has problems with their knees or joints. It's a great way to build cardiovascular fitness, strength, and endurance.
Running is a higher-impact exercise, but it is extremely effective in improving cardiovascular fitness and increasing endurance.
If you enjoy both running and swimming and want to compromise by incorporating both into your training routine, then you can cross-train swimming and running several times a week. One of the most common ways of doing this is to alternate between both every other day.
Overall, running and swimming are excellent ways to exercise and stay in shape, and it's up to you to determine which exercise(s) suit you and your fitness goals.
The Importance of a Quality Heart Rate Monitor
There's nothing more motivating than tracking all of your workouts and seeing you improve in real-time. By wearing a quality heart rate monitor during your workouts and tracking this data as you train, you'll be able to see how your cardiovascular fitness improves and watch yourself get in shape through the data your HRM provides.
Working out without a heart rate monitor is what everyone used to do in past decades, but seeing your progress can make a drastic difference in your level of motivation and drive to reach your fitness goals. With the advent of smartphones, apps, and new technology, syncing your heart rate monitor with your phone and tracking your improvements has never been easier.
When you decide that a heart rate monitor is something you'd like to incorporate into your training routine, it's important to choose a quality HRM that's both accurate and durable.
Depending on if you'll be swimming or being active in the water, be sure to choose a waterproof heart rate monitor that has sensors built for an aquatic environment.
In the next few sections, we're going to walk through some of the best smartwatches and heart rate monitors for swimming and running, helping you choose the best device for your needs.
Best Smart Watches for Swimming and Running
Choosing the best watch for running and swimming can make all of the difference in tracking how your fitness improves over time. With the data provided by your smartwatch, you'll be able to see how you get more fit, how your heart rate trends down as you strengthen your heart, and see all of the data related to your workout.
Garmin Forerunner
The Garmin Forerunner is an excellent GPS smartwatch originally designed for running, but it also includes the ability to track swimming with its FR 745 and FR 945 models. The Forerunner is the best Garmin watch for swimming and running and has an excellent heart rate monitor and a global positioning system (GPS) sensor that can illustrate your runs on a map.
This smartwatch provides training guidance, showing you how to most effectively reach your goals, and even includes intriguing data points such as recovery time. There are a variety of built-in activity profiles such as running, hiking, walking, and swimming. If you want to take your health into your own hands and track your fitness progression, the Garmin Forerunner is an excellent choice.
Apple Watch Series
The Apple Watch has a heart rate monitor that can be used for tracking your cardiovascular fitness over time. You'll be able to see how your heart rate trends over time, and see granular data within the Health app on iOS devices.
While the Apple Watch is a great regular watch to wear day-to-day, it can also be a great way to track your workouts, steps, and heart rate. Whether you'll be running or swimming, this watch has the features you need.
Samsung Galaxy Watch
The Samsung Galaxy Watch is a great choice for those who wish to track their heart rate and workouts at an affordable price. This smartwatch is specifically designed for getting a read on your body and helping you achieve your fitness goals fasterf.
It includes a continuous SPO2 (Oxygen) monitor, a sleep tracker with sleep scoring, an ECG monitor for heart health, and VO2 Max readings with advanced run coaching.
Best Heart Rate Monitor for Swimming and Running
When it comes to getting the most accurate heart rate readings possible, a chest strap heart rate monitor is the ideal solution. With a chest strap, the heart rate sensor is right next to your heart, allowing it to track each beat with greater accuracy and precision.
Here are some of the best heart rate monitors that can be used for both swimming and running.
Garmin HRM-Pro & HRM-Swim
The Garmin HRM series chest strap heart rate monitors are one of the most accurate sensors on the market today. If you'd like to see real-time heart rate data and take advantage of their Low Energy technology, this is one of the best ways to do so.
Whether you're swimming or running, the Garmin HRM records all of your heart rate data as well as captures running dynamics information that you can use to improve your form. You'll see data and metrics such as ground contact time, stride length, vertical ratio, vertical oscillation, and many more.
Polar H10 Heart Rate Sensor
The Polar H10 heart rate sensor is a great way to get accurate heart rate data and improve your workouts over time. This heart rate monitor comes with a soft textile strap and quality electrodes that ensure all readings are accurate and precise.
It's comfortable to wear and features several silicone dots that keep the buckle from moving while you're exercising. Recognized as one of the most precise heart rate trackers on the market today, the Polar H10 won't let you down when it comes to accurately tracking and measuring your heart rate during the most intense workouts.
FAQs
What type of heart rate monitor is most accurate?
Generally, the most accurate type of heart rate monitor is a chest strap that you attach to your chest in order to measure your heartbeats per minute directly. Compared to a wristwatch that's further away from your heart and requires a more precise sensor to detect, a chest strap can tell you your precise heart rate with very high accuracy.
Can you wear a heart rate monitor while swimming?
Yes, if you use a waterproof heart rate monitor, such as a chest strap or sports watch, you'll be able to monitor your heart rate while swimming. The sensors in these devices are designed to operate in the water, and you'll see a log of your heart rate when you pull up your activity record.
How do you track your heart rate while running?
Running heart rate monitors can track your heart rate with impressive accuracy. The most accurate type of heart rate monitor is a chest strap, and the second-best is a sports watch that has a built-in heart rate monitor.